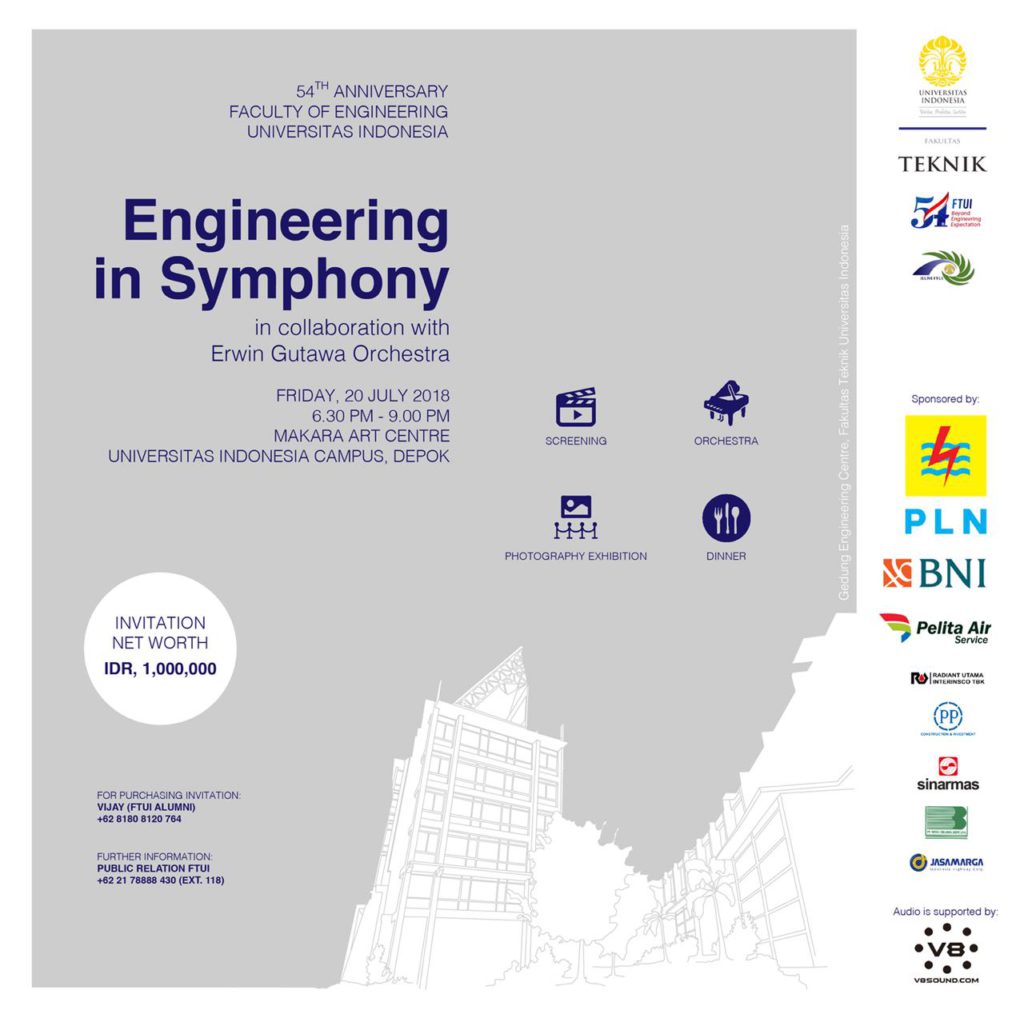 ENGINEERING IN SYMPHONY
in Collaboration with Erwin Gutawa Orchestra
20 July 2018
Makara Art Centre Universitas Indonesia
Engineering in Symphony is an event to commemorate the 54th anniversary of the Faculty of Engineering Universitas Indonesia (FTUI). This special night, covered in a formal and elegant atmosphere, will show FTUI's spirit and visions in form of a set of orhestral performance conducted by Erwin Gutawa (Ars '81). This event, through its engaging programmes such as Video Screening, Dinner, and Photography Exhibition, will especially deliver a space for FTUI' alumni to meet and greet with each other.
This event will also be attended by over 200 FTUI alumni as part of the night's festive atmosphere as they re-unite in the true engineering spirit.
——————————
Will you be amongst those attending alumni? Secure your invitation now.
For purchasing alumni invitation:
Dewi Sukasah (Vijay)
+62 8180 8120 764
For further information:
Public Relation FTUI
+6221 78888 430 (ext. 118)