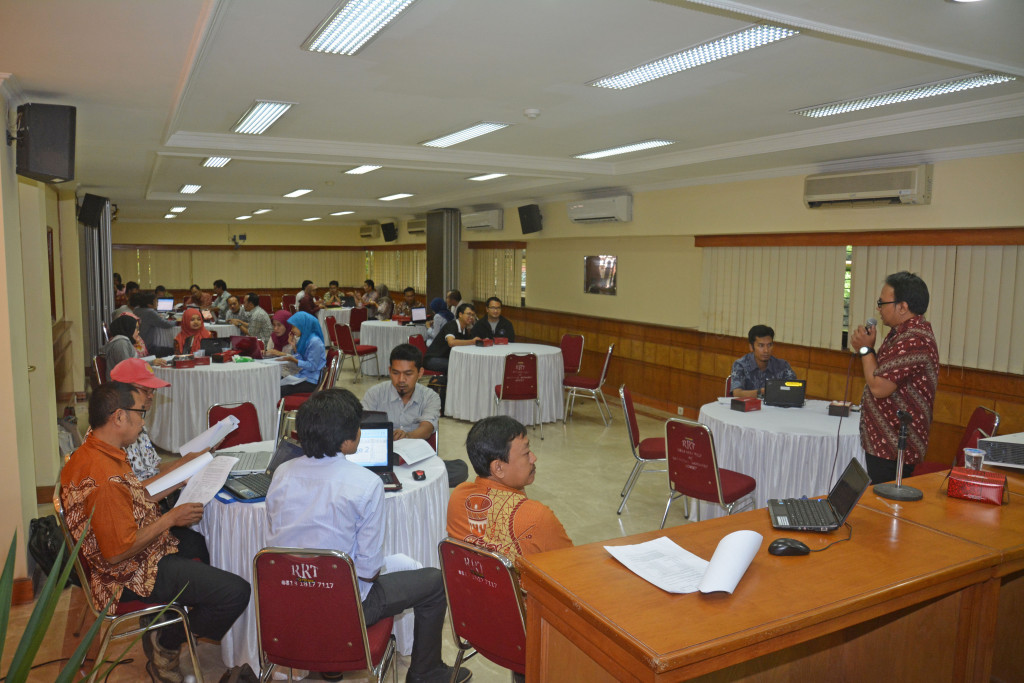 An organization should create, establish, implement and maintain a management system of health, safety and environment ( K3L ). International standard which is used in the application of K3L in an organization is the standard ISO 14001 and OHSAS 18001. In order to maintain the health, safety and the environment, the Faculty of Engineering, University of Indonesia has committed itself to implementing the standard ISO 14001 and OHSAS 18001 within the scope of the faculty's Laboratories.
HIRADC is an attempt to know, understand, and estimate the danger to a system of both the equipment, the workplace, rules and other procedures to humans and the environment. The initial steps in determining the distribution of hazard identification is the identification of hazards and environmental aspects by process or area. For every existing processes , the process of identifying hazards and environmental aspects that occur according to various elements of danger are done. Identification is done by looking at the work area, machine or equipment used, the way operators work and materials used.
Risk assessment and environmental impact assessment is the process of activities that have been carried out and previously identified. Assessment is done by providing an assessment of the severity of impact caused, frequent causes of potential hazards occur. In determining the proper values ​​and the same for all areas, a definition of scales have been set and created.
The results of hazard identification and risk assessment as well as aspects of environmental impact must be communicated to all stakeholders, both internal and external to the organization. The results of the data that has been identified is prepared and documented so that they are easily obtained. Identification data must be updated in accordance with the development of its control. Risk communications and associated environmental impacts actively identification results can be provided by organizations through workshops, safety induction and specific trainings if required.
On June 3, 2016 the Faculty of Engineering, University of Indonesia with FTUI P2SM Unit, held the HIRADC Assistance in Preparation for FT UI laboratories for the laboratory staff and technicians. After prior Workshop conducted for each department in FT UI at week 4 and 5 in May, 2016. The event will continue every week, so that the Laboratory and Laboratory Technician could get intensive assistance during the preparation Laboratory HIRADC. (P2SM FTUI)