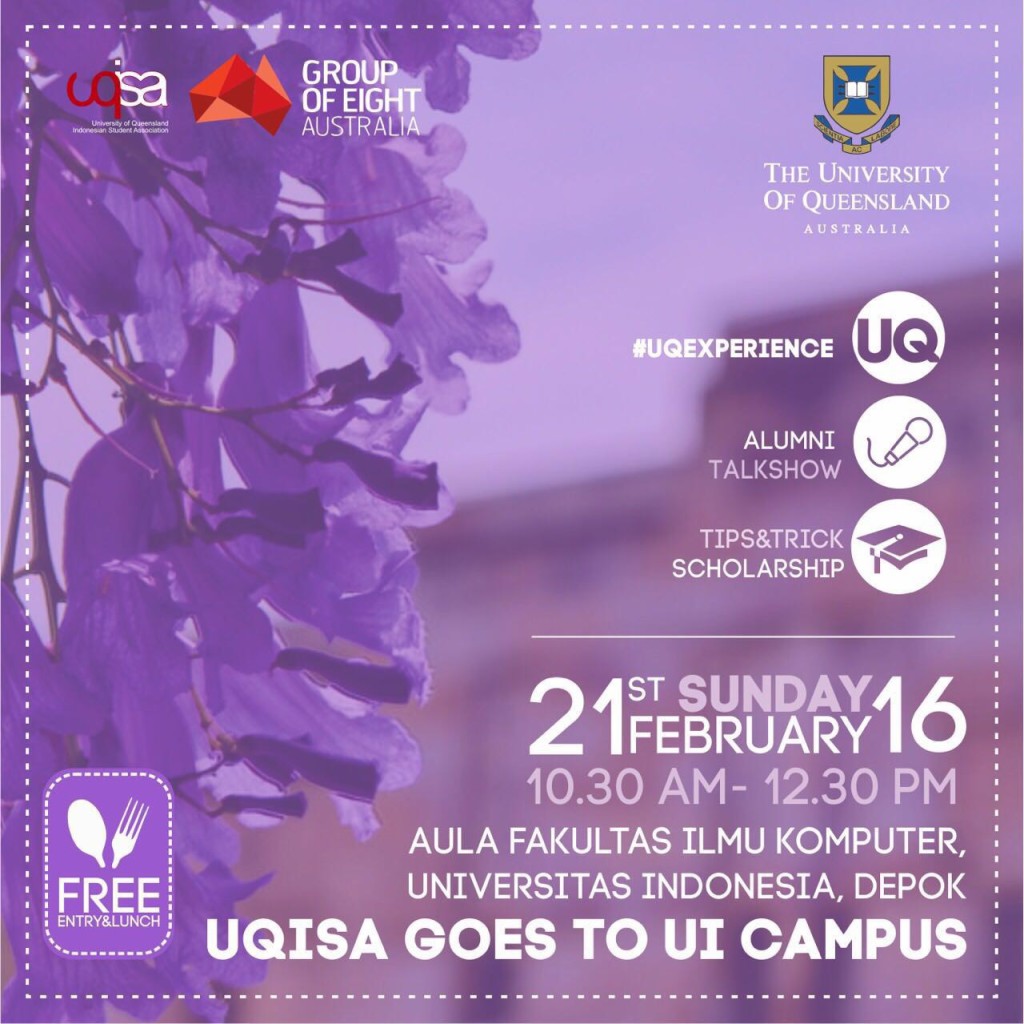 UQISA (University of Queensland Indonesian Students Association) mengundang dengan terbuka dalam acara
UQISA GOES TO UI CAMPUS.
Sharing session alumni UI kuliah di The University of Queensland sebagai satu dari delapan kampus terbaik di Australia serta tips and tricks meraih beasiswa untuk kuliah di Australia.
Where? Aula Fakultas Ilmu Komputer, Universitas Indonesia
When? Minggu 21 Februari 2016, 10.30-12.30
Free entry with lunch and souvenirs included!